Outside Lands once again proves feast for the senses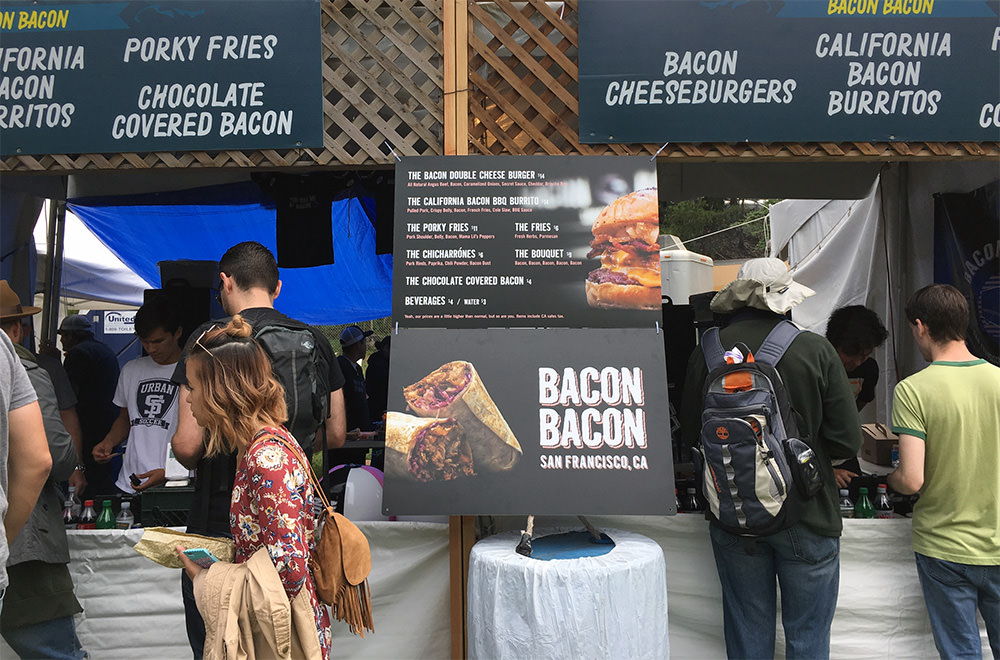 The 2016 Outside Lands festival proved to be another success this past weekend, drawing more than 200,000 music lovers and hosting dozens of cool acts during its three-day run Friday through Sunday at San Francisco's Golden Gate Park. Here are some of the many highlights from the festival's first two days. For Sunday, Lionel Richie, Lana Del Rey, Miguel and Ryan Adams were among the top scheduled performers.
Cole: The 31-year-old North Carolina rapper displayed towering talent as well as near-blinding star power as he rocked a huge crowd Friday with selections from his increasingly impressive catalog. Cole may well be the top artist working in hip-hop today.
Radiohead: The highly acclaimed U.K. rockers, who appeared at the very first Outside Lands in 2008, didn't disappoint Saturday in their long-awaited return to Golden Gate Park. Thom Yorke and the gang sounded fantastic as they mixed winning tracks from the band's new album, "A Moon Shaped Pool," with classics from the past.
Duran Duran: The former MTV heartthrobs took fans on a fun trip down Memory Lane, drawing cheers as they raced through "Planet Earth," "Girls on Film," "Hungry Like the Wolf" and other dance-rook delights on Friday. The best moment of the set came when the British synth-pop heroes paid tribute to David Bowie and delivered a stylish cover of the late, great Rock and Roll Hall of Famer's "Space Oddity."
Air: The overall set was a bit too sleepy. But, still, it was a fantastic treat to hear the French electronic music duo perform the delicate treasure "Playground Love" from the stellar soundtrack to 1999's "The Virgin Suicides" on Saturday.
Wet: The Brooklyn trio has drawn raves for its recently released full-length debut, "Don't You." And thanks to the band's set at Outside Lands on Friday, we now know that Wet's dreamy, melancholy indie-pop songs sound just as good live. Much of that has to do with Kelly Zutrau, the band's mesmerizing lead vocalist.
Ibeyi: If you don't know about this soulful French-Cuban duo, consisting of twin sisters Lisa-Kainde Diaz and Naomi Diaz, you likely soon will. Ibeyi has a ton of potential, which the band displayed during its winning set Saturday.
Caveman: Yet another Brooklyn outfit, Caveman sounded great as it subtly mixed a variety of musical styles, from shoegazer rock to neo-psychedelia, into one swirling, guitar-drenched whole. The result came across even stronger in the live arena than it does on the band's records.
The food: Eating is a big part of the Outside Lands experience. The bountiful options ranged from porcini doughnuts and poutine to Donut Burgers and beyond. One of the tastiest offerings came courtesy of San Francisco's descriptively titled Bacon Bacon: The California Bacon Barbecue Burrito, built with pulled pork, crispy belly bacon, coleslaw, barbecue sauce and — oh, yeah! — french fries. It was a decadent way to fuel up for the many miles of walking one does during the weekend's events.
Beyond the music and food: There was a comedy stage, culinary demonstrations, even a miniature golf course. And one of the coolest places to take a break from the music was the Arcade, where one could play, among other things, the "World's Largest Pac-Man" game.
Follow Jim Harrington at twitter.com/jimthecritic.